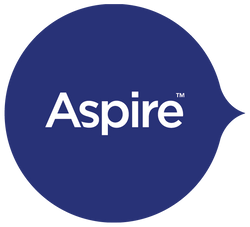 Location

London
Up to £500 per day

Job Type

Ref

CR/082216_1673980217

Posted

17 days ago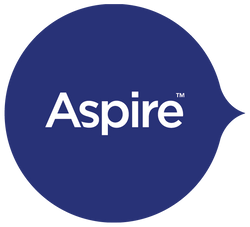 Location

London
Up to £500 per day

Job Type

Ref

CR/082216_1673980217

Posted

17 days ago
Global Strategy Director
Media Agency
3 months +
£500 a day
This role is to lead Strategy globally on a well know alcohol brand and be a senior lead on global new business pitches. This position demands the need for innate understanding of consumer motivations on the path to purchase and understand how to apply cultural, behavioural and buying trends to a client challenge.
This role will:
Uncover powerful consumer and cultural insights across the clients five global brands using the agencies proprietary tools, 3rd party sources and industry research.
Work with the Cultural Insights and Analytics team to decipher and translate research into thought leadership that keeps clients ahead of competitors and market trends.
Lead the creation, embedding and evolution of Integrated Planning Processes working closely with partner agencies and key client Stakeholders.
Lead the clients Group Annual Media Summit, working with key stakeholders to identify and capitalise on the biggest opportunities within media and marketing across the network.
Manage the client "roadshows" with their internal Client Advice Management counterparts to embed key Media Summit opportunities in high priority markets to drive network excellence.
Work closely with the Client Advice Management and Comms planning teams to create, share and embed annual campaign guidance to the clients extensive network of 34 markets.
Monitor and report on interesting trends shaping the industry, category, and culture through our quarterly thought leadership pipeline.
Bring big cultural ideas and thinking to key global brands and support local markets to create and share innovative campaign ideas for internal awards programs.
Key Performance Indicators:
Client

Positive client relationships; understands clients' business and challenges
Aids in elevating the agencies profile with key clients - particular their new wins
Award winning work delivered as a result of close collaboration with local markets identified as opportunity areas.
Deliver innovative thinking that enable award-winning &/or breakthrough work, helping to orchestrate, identify & write and win awards submissions
Measurable client & strategy business KPIs met
Internal

Lead team member providing quality control/best practice in the presentation of ideas
Able to translate the client's business goals into Strategic Communications Tasks
Able to deliver a strategy with insight, audience & targeting info with first thoughts & a POV on the potential strategic platform and communications architecture
Day-to-day active working knowledge of the Planning Process including training wider teams on process, usage on how to speak to the Initiative product with confidence in front of clients.
Positive feedback on ability to collaborate with other agencies, partners, teams & SBUs
Able to brief the global CD/ CAM team & local market teams with executable, on brand platforms that inspire
Collaborates with all teams to steward campaign strategic rigor
Proactively seeks to understand campaign results in real-time to feed learnings back
Commercial

A key contributor to Agency & Client revenue opportunities by improving the teams' Strategic output
Contributor to client KPI delivery & Agency revenue opportunities through the improvement of the Strategy Teams' strategic output (the provision of best in class thinking & future-focused insight/idea generation)
QUALIFICATIONS:
Experience in an integrated planning role within media, creative, innovation or communications discipline (digital, content, invention, social, activation)
Ability to think differently: creative & adaptive, entrepreneurial, independently-minded; deeply immersed in cultural understanding and driven by a desire to know more the world / to better understand people's motivations & behaviors in the shifting landscape
Experience with large consumer brands
We Are Aspire Ltd are a Disability Confident Commited employer