How to make the workplace more single parent friendly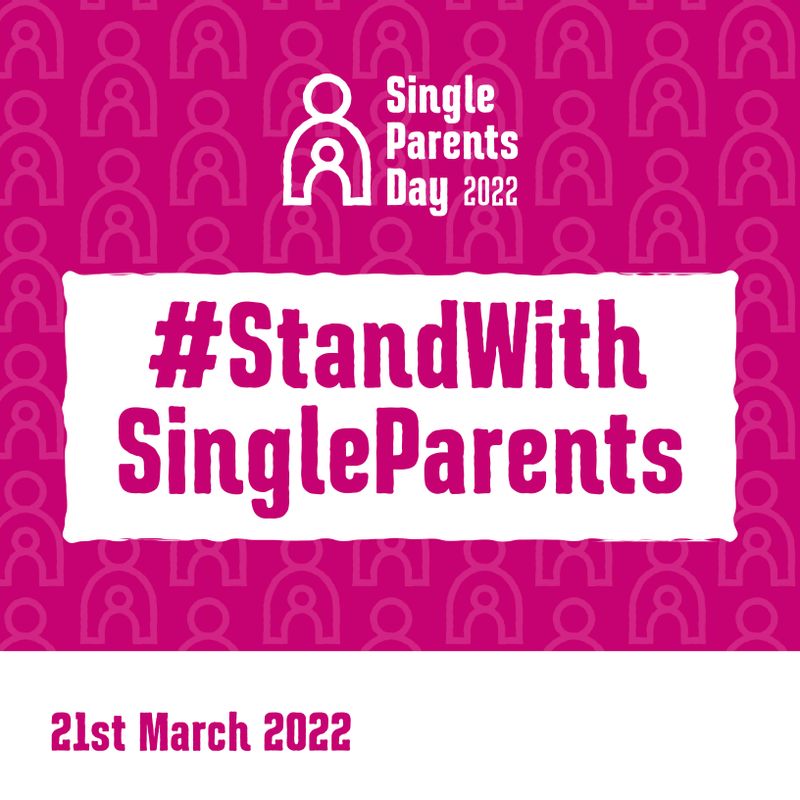 ​
​​Single Parent Day is celebrated around the globe to share the strength and resilience of single parents. Aspire would like to use this opportunity to show how employers can support single parents at work, and when applying for new roles.
There's a lot that can be done to help single parents, and this includes, switching the mindset that they are any less capable than a typical parent or single candidate.
I have a 4-year-old boy and have previously spent 2 years as a single parent so I can relate to the feeling of working life adding a lot of pressure to a day where I'm already juggling childcare and ten other things. Here are some great ideas that employers can consider to ease those pressures slightly.
​
Allow for flexible working– WFH, condensed hours, part time hours and job sharing can all be a godsend for parents in general. However, for single parents, their household is almost always surviving on one income, so it's good to work with them to decide what is best. Being part time isn't always financially possible.

For single parents, strict office attendance can be the difference between being able to accept a job offer or not. For example, an 8:30 am – 5:30 pm day may not be workable around childcare opening times (which are stubbornly set in the 9-5 mindset).

Similarly, a policy where office days can change at the last minute can be un-workable for single parents who may not be able to re-arrange childcare at short notice. Consider allowing them to commit to set office days.

Consider subsidizing childcare costs– the tax-free childcare and childcare voucher schemes fall painfully short of what is needed to make childcare affordable. Parents now pay an average of over £7,000 per year for just a part-time nursery place per child under 12, according to the Money Advice Service. More than 27% of the UK average £26k salary! Consider working with local nurseries, pre-schools and out of school clubs to create subsidized childcare plans for your employees.

Normalize gaps in CVs– Single parents find it on average, 30% harder to secure employment. There are many reasons why a single parent may find themselves out of work, don't expect it to be due to laziness. Please don't write off talent based on employment gaps taken whilst they were pregnant, had young children, or after being made redundant. It was probably out of their control.

Don't assume that every parent has a partner- If there's one thing that single parents are tired of, it's explaining to people that they are single. With just less than 1 in 2 marriages now ending in divorce, single parenthood is way more common than you may think, and not every child maintains contact with both parents. Asking why a child's other parent cannot help might not be as simple of a question as you first thought. This isn't always an option.

Create an accepting culture– As an organization, avoid letting it be viewed as unprofessional for an employee to leave on time. Being late to collect your child isn't always an option. Accept that a single parent employee's child may sometimes gatecrash a Microsoft Team's call. Forgive them for running late to a morning meeting, or looking a little 'scruffier' when they come into the office. Not everybody has the same 24 hours in the day.

Break the bias– Leave any assumptions you have about single parents at the door when you come to work. Please do not assume that a single parent employee doesn't work as hard because they leave on time. Do not assume that they don't want a promotion because they 'have enough on their plate'. Parenthood is a protected characteristic under the Equality Act, as is relationship status and sexuality.
​
​
Why hire a single parent?
Choosing not to hire somebody because they are a single parent is discrimination, and is illegal, but it happens. Be part of the change by embracing some of the great benefits of hiring a single parent:
Single parents are hardworking– Don't assume that single parents are lazy. Single parents are often used to doing the work of two people, so will have no problem doing one person's job at work.

You're creating a role model– A working parent is usually the makings of a great role model. By employing a single parent, you are giving a child a mum or dad that they can look up to.

Diversity– To have a truly diverse and inclusive workforce, it should not leave out single parents. A workplace can thrive with the input from somebody who has seen a side to life that others have not.

Stability– Single parents are looking for stability at home, meaning they are likely to have longevity in their role and organization, so long as their needs are met.

Single parents are resilient– Single parents often have a lot going on at once. Having somebody resilient with thick skin, is a great asset to any business.

They can take responsibility –Single parents have twice the pressure to provide for their child(ren) because they're the only person that can. For this reason, they are keen to show up, work hard and achieve.