Media Strategy Director
Location: London
Up to £80000 per annum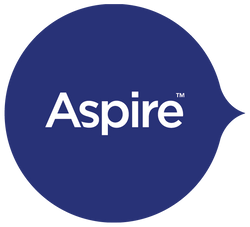 Location

London
Up to £80000 per annum

Job Type

Ref

PR/082974_1682614409

Posted

about 1 month ago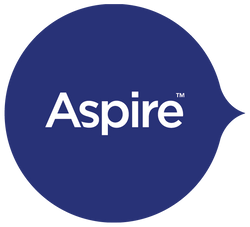 Location

London
Up to £80000 per annum

Job Type

Ref

PR/082974_1682614409

Posted

about 1 month ago
Media Strategy Director
London
Media Agency
3 months +
£80k pro rata
Reporting into the Head of Strategy your role will be a senior strategic voice at the agency, championing the planning process and brilliant thinking to drive commercial growth for the agency and their clients.
The strategy team are the champions of planning within the agency. They design end-to-end processes and are responsible for its use across the agency. As Media Strategy Director you will be the bridge for most workstreams at the agency, from audience and behavioural insights to communications frameworks, opportunities for innovation, best in class channel execution and cutting edge measurement. You won't be a lone wolf - you'll find support in a department filled with brilliant thinkers, overseen by a leadership team who believe in the value of strategy and its importance within the agency.
The role sits within the global client comms strategy team and involves working closely with senior client stakeholders, leads across 3 priority regions, and interagency partners. You will work and report into the Global Business Lead to deliver appropriate and effective results to ensure the client business needs are met.
You will be a champion of the end-to-end process that maps to Client senior Leadership, and moves teams clearly and consistently from the brief and the problem to solve, all the way through to final execution.
As media Strategy Director you will provoke clients, partners, and vendors to provide better, tech-forward ideas, to modernize media plans, and collaborate with the Brand Planner or Creative Strategist to ensures that creative strategy is amplified through media activation, and that creative ideas are expressed through channels that perform best. You will be a magnet for big media ideas by creating environments where creativity can flourish, and provide a steady diet of inspiration through consumer, cultural, and category trends to fuels breakthrough strategies and activations.
Collaboration is also important in this role, as you will map to clients, across multiple agencies and regional/local teams using efficient and clear communication.
The role:
Category SME for agencies and network, driving global brand strategies that are market informed and implemented
Lead in in co-creating Global category brief with Client VPs and global platform creation toolkits
Support Consumer Insights team create consumer journeys with key moments of receptivity to own
Lead consumer experience framework process, for regions to adapt
Articulate Media Planning Guidelines, focused on growth strategies
Oversight on Integrated planning process
Support as appropriate for topical playbooks & frameworks
Category relevant input into all functional outputs
Play an active and senior role in pitch teams, steering the integrated response alongside the pitch lead
Proactively spot opportunities for revenue by selling in SBU services relevant to your campaign strategies
Work closely with clients to asses SBU services and provide feedback for NPS
Responsible for the strategic output of client accounts and major planning cycles
Develop mid to senior level client relationships that influence OMD's scope and remit
Actively drive the roll out and adoption of strategy across the agency, especially within local networks
Write articles and thought pieces to be shared with clients and the wider agency
Champion a niche field of expertise, acting as the go to person for all other strategists on a specific area (e.g. data segmentation, innovation, consumer behaviours)
About you:
Actively collaborate and inspire colleagues (from junior strategists to other SBU specialists)
Be a solid and stable presence and the go to person for teams in trouble
Have strong connections clients as well as a growing presence within the wider industry
A strong presenter and orator, able to turn rational information into a compelling story
Skilled at connecting heavy data with creative thinking
Commercially minded and excited by opportunities to drive growth
Able to look at agency products and offer suggestions to evolve / improve
We Are Aspire Ltd are a Disability Confident Commited employer