Dubai's metaverse revolution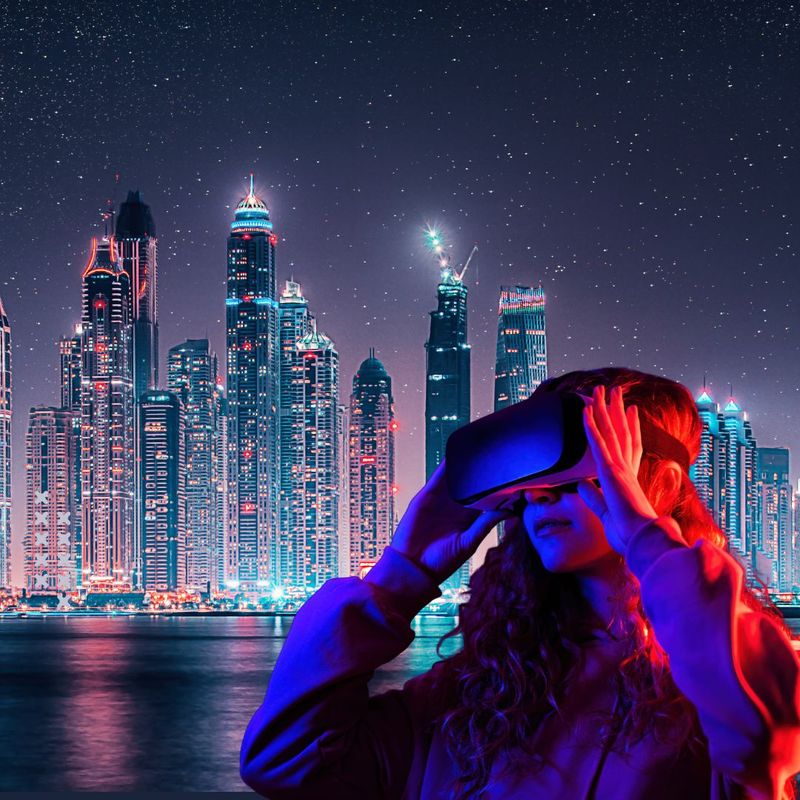 ​​With the news that Facebook's parent company Meta isletting go of thousands of staff members this year many would see this as a first indicator that the 'metaverse' may be in trouble. While Meta is one of the largest global organisations by market cap, there is a much larger backer of the metaverse, the United Arab Emirates.
To many the metaverse may be seen as just a gaming platform, somewhere that takes the evolution of video games into a sci-fi fantasy. However, this revolution in how we live online will enable businesses even more interaction with their customers and a more immersive method of selling them products.
While the idea of the metaverse is something that has been with us for a few years now, 2022 had perhaps the biggest announcement when it comes to meta-adoption. Dubai announced that it wants to become the world's first virtual city in the metaverse. Since its titanic rise in the early 2000s, Dubai has become one of the marquee destination cities for businesses and events. It is a city that does nothing in halves and commits to its goals and lofty ambitions, more often than not exceeding expectations.
Dubai's metaverse strategy is aiming to foster innovation within the meta space and develop talent in the country. It offers the promise of developing web3 tech and apps that will benefit sectors such as governance, education, retail, remote work, healthcare and legal. It will also provide tourism to the country without travellers ever needing to board a plane and add a new financial stream to what is already a buoyant international economy.
​
They are looking to focus progress on five key pillars:
extended reality (which blends the physical and virtual worlds)

augmented reality (AR)

virtual reality (VR)

mixed reality

and digital twins (a virtual representation of an object or system).
​
Publicly, the UAE has said that they are aiming to turn Dubai into one of the world's top 10 metaverse economies, but I think we can be pretty sure that their aim is to become 'the' metaverse economy. They have a rare opportunity to be the first one 'really in' when it comes to commitment to metaverse. They are taking a calculated call that this will be the way of the future and if it pays off, they are neatly situated to have a go-to destination both in reality and the metaverse.
Whether we ultimately see Dubai's ambition realised, what we will see is a massive increase in the number of new jobs increase and this is just in the more than 1,000 blockchain and metaverse companies they want to attract. Additionally, the strategy expects to see more than 40,000 virtual jobs live by 2030.
It may have begun as an initiative to boost the Dubai economy, but it will end up being a creator of tens of thousands of jobs for people of all levels of skill. While the project may still be a few years away from completion, it won't be long before you too can climb the Burj Khalifa like Tom Cruise in Mission Impossible. Now isn't that the VR that we always dreamt of?
​
Get in touch with our Dubai office to find out more about opportunities to grow or find a new job in this exciting region.