How to: Maintain company culture while at home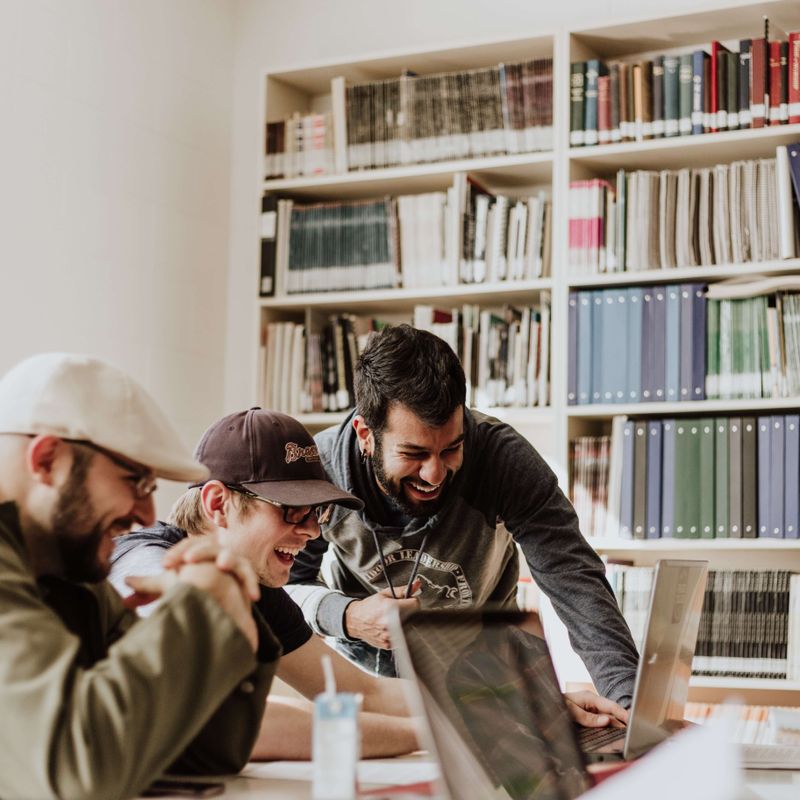 ​​Company culture needs to be balanced. It can be infectious, but it can also be off-putting to a potential new employee, and even your existing employees. We know that it's really important to us because, how we interact at work and with our work buddies can make or break the definition of a great job.
​
Each company has their own culture and it's the engagement of its employees that makes it work. But what does company culture look like while we're working from home? Don't fear, there are plenty of ways you can keep the buzz going, even when you can't physically spend time with each other.
​
Clear communication, always.
Without communicating, we simply cannot work effectively. There aren't many roles in our Marketing, Digital, Creative or Sales sector that work alone after all. Whether it be through Microsoft Teams, Zoom, or on FaceTime, catching up has never been so appreciated!
​
It's more important than ever to be clear and understanding with your employees on the changes that your company is making and how you can support them while they work from home. It's strange for all of us, and if there's a way you can keep your spirits up, as well as productivity – talk about it! Putting in regular catch ups, and sticking to them, increases morale and the feeling of being valued at work right now.
​
SUGGESTION: Host a cook off with your team, a special cake, or even the whole Come Dine with me experience. They can score on presentation and the composition, and you can eat it.
​
Awards and recognition.
You're probably holding onto your employees as tight as you possibly can, and they are probably working off their fluffy socks too. Make sure you recognise them for the hard work that they're doing. While tracking someone's work can seem like micro-managing, talking about successes and awarding 'stars of the week' will mean you're showing gratitude while empowering your employees to keep working hard.
​
If you're extra lovely, or they've really gone above and beyond, why not send your employee of the week a little something in the post. It could be a post card, a bar of chocolate or even a bottle of wine if they're lucky. If they're anything like me, deliveries are THE best thing at the moment.
​
SUGGESTION: Share some motivational quotes for Motivational Monday or Wisdom Wednesday to help keep up the morale and fighting spirit to achieve goals and objectives.
​
Training, advice and suggestions.
Because we're probably changing how we're working to suit working at home, there are a lot of things that are new, or maybe the old processes just need a few tweaks. Either way, by trying new things and new ways of working, not forgetting to communicate them with your team, you could be making life seem so much easier.
​
There are many platforms offering discounted webinars and learning material, so make the most of it and share it amongst other work from home employees so they can keep focused and keep expanding their skills. Trained employees are equipped to be the best that they can be.
​
SUGGESTION: To make catching up even more fun, wear pink on Wednesdays and wacky hats on Tuesdays. You'll be surprised what everyone has lying around the house.
​
Outside of work (but still at home).
The first thing that probably comes to mind with 'company culture' is often, the things that your employees do outside of work. It's a little tricky when you can't go out, because you're at home, but there are ways to keep your employees feeling together and happy.
​
If you haven't yet done a team quiz, what are you waiting for. Team quizzes online, with beer in hand is a great way to spend time relaxing a little after a tough week – and you can do it from home too. Make it a team sport and get competitive across the company to play games, try out 'mid-week yoga sessions' or have a go at learning how to draw.
​
SUGGESTION: Work on a team goal outside of your day job. Pledge together and hold each other accountable for counting steps, eating healthy or reading books.
​
Just because you / your employees are working from home doesn't mean you can't uphold an infectious company culture. Get together more often (online) and share some ideas. Engaged and happy employees are more likely to enjoy their job, work better and stay with the company for longer too.