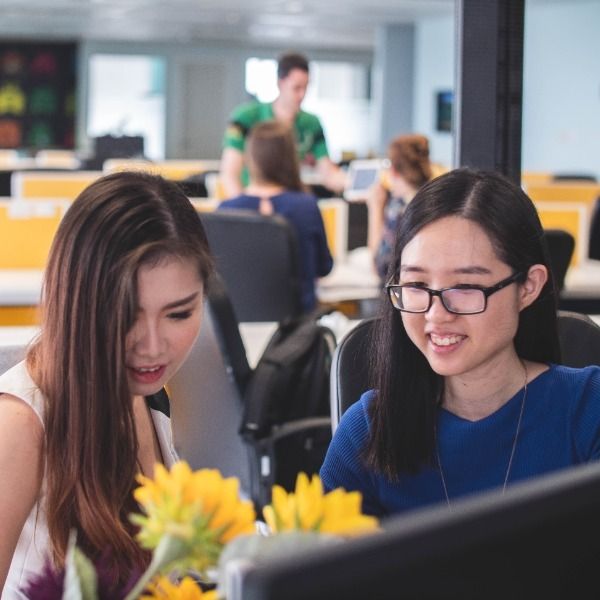 Case study.
Foolproof is an experience design agency, specialized in digital product and service design for global brands. They believe in improving the lives of millions of people across the globe through great design.
Headquartered in the UK, with offices in London and Norwich, Foolproof opened its Singapore office in 2012.
Foolproof takes pride in its people being recognized as being the best. Aspire has been working with Foolproof since 2017, helping them find the Head of Commercial Growth for their Singapore of office.
​
Overview
Since 2014, Foolproof's Singapore office has gained critical mass, hence, there is a growing need for a Head of Commercial Growth, who can assist the General Manager with the operation and with growing revenue.

The role is crucial to Foolproof's continued growth of their Singapore office. The candidate needs to have solid digital agency experience and is good at building relationships and working with the corporate culture in the region.

The candidate also needs to fit into the international culture and the outside-the-box-thinking that Foolproof is proud of.

They had tried to recruit through their own network, internal referral program, LinkedIn and social media, but all to no avail.

Aspire was referred and recommended to Foolproof by their network. At first, Foolproof worked with our Singapore-based Consultant Nicky Webb on a contingency basis. However, Foolproof had held off the recruitment process as they had received other applications through their network.

With a change of circumstances, Foolproof reached out to Aspire again. With increasing time pressure and because Nicky had demonstrated quality work and true dedication, Foolproof and Aspire decided to work with an exclusive and retainer approach this time.

Aspire and our client agreed on a timeline. We provided a high-touch service and were in close communication with Foolproof during the whole process.
​
Key Objective
Find the right Head of Commercial Growth for Foolproof's Singapore office in a set time period.
​
Results
Aspire searched for and met more than 10 candidates in person in 2 weeks. We filtered and provided 6 profiles for the second round of interviews.
Aspire filled the role in 8 weeks, from candidate mapping and searching to final offer being accepted.
Foolproof is very satisfied with the service provided by Aspire, especially with our Consultant's hard work and diligence, which resulted in a good understanding of Foolproof's culture.
Foolproof praised Aspire for our Consultant's honest, open conversation and for the quality of work provided.
The partnership has been strengthened. Foolproof became confident to have Aspire represent them in front of candidates and we are happy to represent a company that values talent. Foolproof is still working with Aspire and would be happy to do an exclusive retainer again for senior roles, as they cherish this partnership in the recruitment process.
​
Challenges And How We Overcame Them
The candidate required was quite unique and the local market is talent-short. ​
Time constraint - the second time when Aspire helped Foolproof, the candidates who previously went through the interview process had already found new jobs. After picking up the role again, with a retainer approach, our Consultant has agreed to a ten-week plan with our client. ​
​
Why This Case Is Unique
From contingency to retainer: we have built a trusting relationship that paid off. ​
Most clients are hesitant with a retainer approach. But in this case, having the full attention and dedication of a special Recruitment Agency meant that Foolproof could acquire a fitting candidate with all the unique requirements in 8 weeks.
​
Testimonial ​
"It was an awesome experience working with Aspire; we are very happy with how it turned out. ​

The understanding of Foolproof from Aspire's Consultant is pretty deep. Nicky has been very invested and asked a lot of questions. So, we are confident for her to represent our company to other candidates. ​

We would take the retainer approach next time for a senior role as well because we genuinely believe that Aspire can find the candidate! Our doors are always open for good talent." ​
Marc Oldman – Executive Director, Foolproof
​
​Want to find talent for your company? Get in touch and see how we can help you.
Download the Case Study.