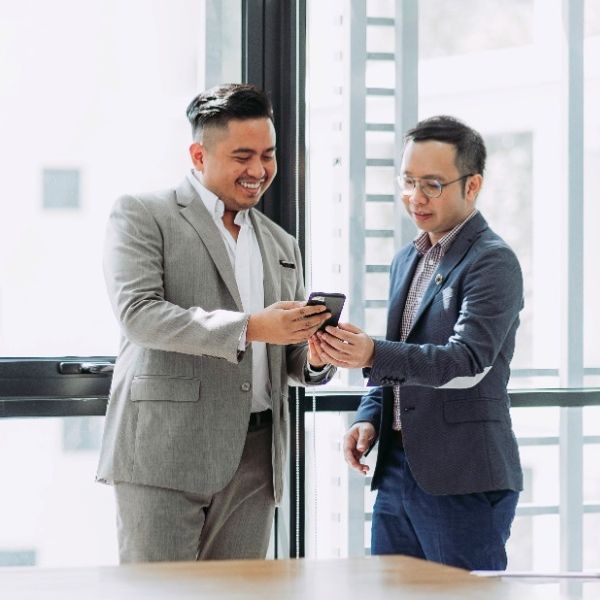 Case study.
A Time Sensitive Search To Source A Senior Researcher (Deep/Learning/Text-mining) and Research Engineer with data and Chinese skills.
Wisers is the world leader in Chinese media and business intelligence solutions. Founded in Hong Kong in 1998, and with 8 offices in Mainland China, Hong Kong, Taiwan and Macau, the 1000-strong Wisers team serve clients from around the globe. By utilising the most advanced technologies and big data/data mining and analytics, Wisers helps a variety of clients unveil sentiments and industry insights from a wide coverage of Chinese-speaking medium.
​
Overview
With the world's largest collection of Greater China news and information, Wisers' database stores over 59 billion items since 1979. The increasing business opportunities requires Wisers to expand their data team. ​

Wisers needed a Senior Researcher, who specialized in deep learning and/or text-minding and a Research Engineer. These roles required candidates who read both simplified and traditional Chinese. ​

Aspire was referred to Wisers and our Data Team worked closely with their team providing regular updates. ​

The shortage of good data talents in Asia, especially in Hong Kong, is undisputed. Many local talents in Big Data either do not have the academic background required or are not technologically equipped to deal with the deep learning parts of the role. On the other hand, data experts from abroad have fitting skillsets, but lack the essential Chinese knowledge to support Wisers' unique service. ​

Our client's internal talent acquisition team had been trying for some time to find the right candidates, without success, and found the process time and cost very high.

Since Wisers were to commit to a Government project, the quality of their work and credibility would suffer if these roles were not filled fast. They needed help from a specialist recruitment partner with a solid candidate pool.
​Key Objective: Find the Senior Researcher (Deep/Learning/Text-mining) and Research Engineer with data and Chinese skills.
​
Results
Aspire filled the role of Senior Researcher within one month with the first candidate we sent. ​

Aspire also succeeded in finding the right Research Engineer, who possessed knowledge in computer science, data infrastructure, programming and deep learning experience. ​

Wisers were very satisfied with the service provided by Aspire. We are happy to have helped an innovative and unique client like Wisers efficiently. ​

The project strengthened our understanding of the niche market in Asia. ​

The relationship and partnership has been strengthened between Aspire and Wisers. After working closely together with Wisers, Aspire understands the vision and scope of our their work and can act as a brand ambassador.
​
Challenges And How We Overcame Them
Candidates' lack of understanding
​When candidates googled Wisers, they thought that it was an "IT company", but our client is truly much more than that. Our consultants believed in Wisers and were happy to act as Wisers' brand ambassador. We were always happy to help candidates whenever they had questions about the company and the services. With regular visits and phone calls, we could give candidates an honest projection of the work culture, as well as their responsibilities. ​
The sparsity of talent within the data industry at the time​
Hong Kong suffered from a shortage of good data talent at the time, who were willing to grow with the company. We are happy to have utilized and expanded our vast candidate pool with many talented data analysts, researchers and data-mining professionals. ​
We have developed a trusting relationship that paid off with a speedy placement​
It took only a month from the initial job briefing to having the successful candidate for the Senior Researcher role accept the offer. This success is largely due to the trust and communication between our client and Aspire. ​
​
Testimonial
"For us, the quality of consultants and their service are so important. We have worked with other agencies before, but most of the time, they would not even meet the candidates face-to-face. Sometimes, even their phone screening was not thorough and they just threw many profiles at us. ​

Aspire did a really good job representing Wisers when briefing candidates on the role; Oscar has always been very thorough and accurate in explaining what we look for. You can see that he's really put in the extra effort - we can sense that when interviewing the candidates. ​

My favorite thing is that the communication between us is always transparent; Aspire always follow up. I trust Oscar's and Aspire's work! I have already recommended Aspire to my network!" ​
Wendy Fung, Recruitment Manager, Wisers Information Limited ​
​Need help finding the right talent? Contact us today!
Download the Case Study.